"

Bhakti is love — loving God, loving your own Self, and loving all beings. The small heart should become bigger and bigger and, eventually, totally expansive." - Mata Amritanandamayi
Bhakti Yoga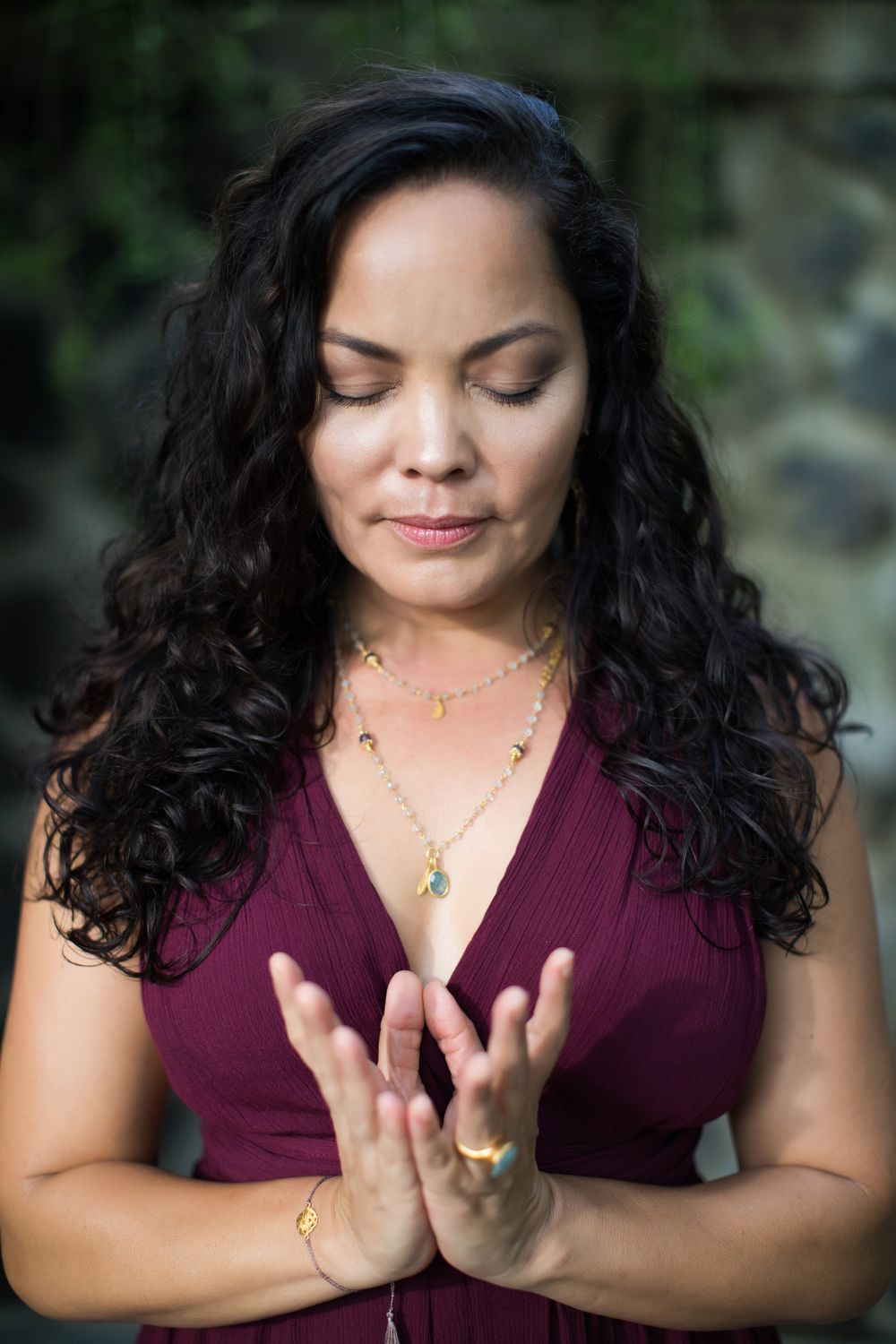 The Yoga of LOVE. 
The Sanskrit word bhakti comes from the root bhaj, which means "to adore or worship God." Bhakti yoga has been called "love for love's sake" and "union through love and devotion." Bhakti yoga, like any other form of yoga, is a path to self-realization, to having an experience of oneness with everything. (qtd in Yoga Journal by Nora Isaacs) 
What does it take to be a Bhakti yogi in this modern world? 
It is an individual and unique journey for each of us... a Journey of the heart. 
A path of love, devotion and surrender. 
Through the many practices of Bhakti yoga from chanting mantras, to dancing and expressing ourselves fully, to coming together in community and being compassionate human beings, there are many ways to experience God. 
As we dive into the practices of Bhakti yoga, we allow ourselves to experience an authentic depth of loving and being loved in the most fulfilling and nourishing way. 
One of the wonderful teachers I've sat with over the years, Gangaji says, "until your last breath" and this is the reality of any practice. We continue to practice and learn from our friends, family members and strangers we meet on the street day to day. 
The Beatles left us with this profound song... and well, it's true. 
All you need is love 
All you need is love 
All you need is love, love 
Love is all you need.
Bhakti Yoga immersions around the globe  
I love gathering new and old students to come together in community and connect with each other. Heart to heart.  
I'll be guiding Bhakti yoga immersions in Japan, Thailand, China, Europe and beyond in 2022, so come and join me!  
See my calendar for full information and check out my Japanese website for all dates in Japan. www.daphne-tse.com  
And Remember to fall in love with your breath every moment... the miracle of who you are!